Attracting Prospects To Your Business
There are two different routes to attracting customers to your website or online offering. The first using paid strategies, and the second using free methods. Both can be used just as effectively, however, one will take considerably longer to implement and start producing results.
Make use of an auto responder, such as Get Response or Aweber to capture the email addresses of those interested in your offering and give them the opportunity to subscribe to your email list. You should be sure to make use of a Capture Page, or 'web-form' or to make it easier for customers to find and subscribe to your content. People have good reason to be cautious of giving out their email address, so make sure to reassure them that it will only be used to forward requested information to them.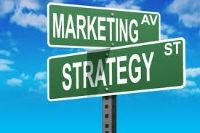 Make your e-mails as personalized as possible, even including video messages, so that the prospect or potential customer can connect more easily with "the person behind the emails"  Remember, People Buy From People, and from people they Know Like And Trust.  You can greatly increase your Know Like And Trust factor in this way. It's also a good idea to include incentives in your emails like discounts and other special promotions.
Research Your Target Market
There is no point blasting out your offer to everyone without focus on criteria such as age group, single or family, gender, income level, current occupation, etc this will lead to a lot of wasted effort.

Ask yourself some simple questions such as – Who is your product suitable for? What problem does it solve? What is the need for this product? Taking into account how different people are, one method of marketing will not be suitable for all. While some people may be more be more used to using social media for communication, the appeal for others may lie in a  newsletter.
Through your research, you can profile you average customer and their preferred method of communication, as well as other criteria that will help target their needs more effectively.
A very good and effective idea is to ask your prospects and those already on your list to fill a short survey to help you determine the right path. This could be titled something like "How To Get You More Of What You Want: od "How Can I Help You Better"
You may learn a few things by taking your competition into consideration and seeing how they are serving their customers. What methods are they using to attract their ideal prospect?  Experiment with a variety of approaches to determine which ones, along with the results from your survey, your customers seem to prefer. When implementing different methods, strive to choose the ones that are the most appropriate for the nature of your product or service.
Listen To Your Market
Most of all you need to listen to your target audience, when trying new ideas. Online marketing can cover many different business models from affiliate marketing, MLM, creating your own products etc so your greatest challenge will be to match up the needs of your potential customers with the solutions to those needs through your products or services.
Whatever kind of products or business model you choose, you need to have the best knowledge to be able to promote these as effectively and efficiently as possible for the good of your business.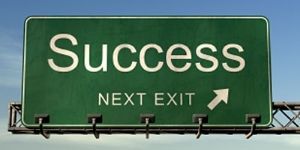 Once you have a solid business foundation, you can start to expand your target audience through teaching these same methods as you have employed to grow your business.
If you got value from this article, please comment below, and if you'd like to find out more about success tips for any online business or to work with me and my team personally
To Your Success
Declan Ryan
Prosperity Coach
www.choose-prosperity.com
Facebook: dex75
Skype: decjryan
Twitter: dex75